Like sponge cake but want to prepare a different recipe? We suggest this caramelized lemon sponge cake recipe! It's very tasty and delicious. It's ideal for any special occasion!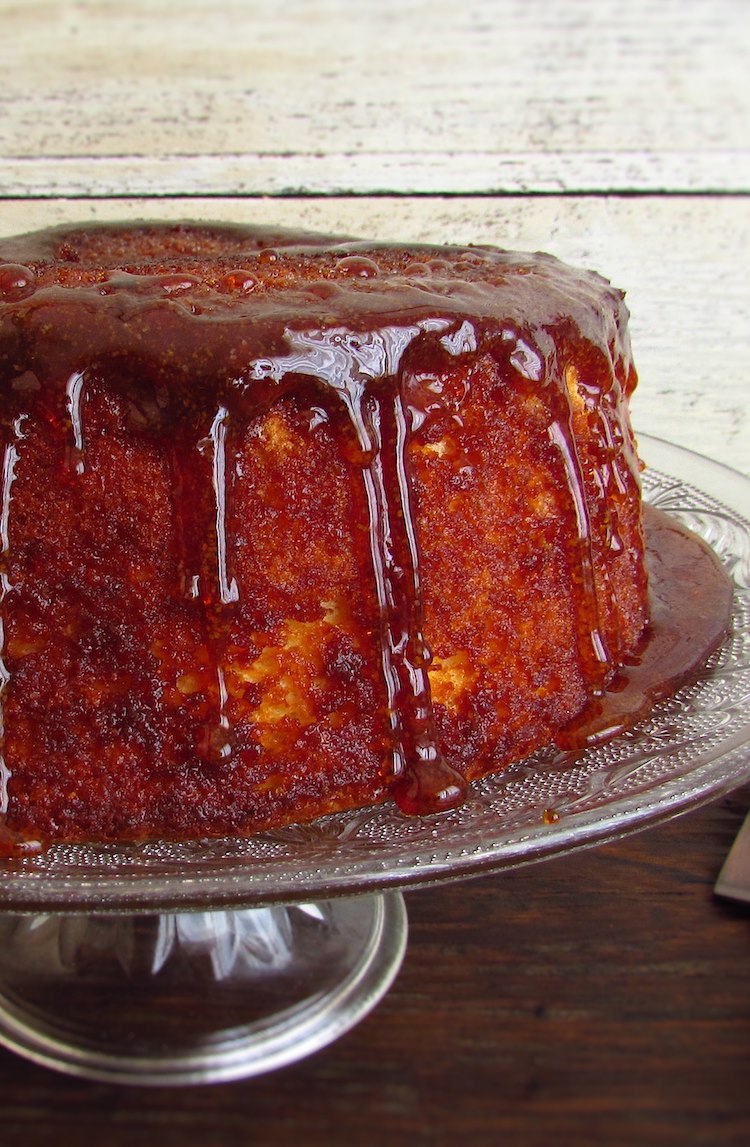 Prep Time:25 m
Cook Time:35 m
Total Time:60 m
Units: Metric (Units: US)
Ingredients
Juice of one lemon

Zest of one lemon

5 eggs

1 teaspoon vanilla extract

150 grams (2/3 cup) granulated sugar
150 grams (1 cup) all-purpose flour

1 teaspoon baking powder

200 grams (about 1 cup) sugar to caramelize
Directions
Preheat the oven to 180ºC (350ºF). Pour 200 grams (about 1 cup) sugar in a bundt cake pan (24 x 8 centimeters (9 1/2-inch diameter with 3 1/4-inch-high sides)). Place the cake pan on the stove over low heat until caramelize the sugar (go turning the cake pan until stays completely caramelized).

Separate the yolks from the whites. Beat the egg whites until stiff peaks form and store in the fridge.

In an electric mixer, beat on medium speed the egg yolks, the sugar and the lemon zest until obtain a creamy mixture. Add the lemon juice, vanilla extract and mix for 2 to 3 minutes to incorporate. Reduce the mixer speed to low, add the flour mixed with the baking powder and beat until a homogeneous and creamy mixture. Finally, fold gently the whipped egg whites with a spatula.

Pour the mixture into the prepared pan and bake until a toothpick inserted in the center comes out clean, about 30 to 35 minutes (the time depends on the oven).

Turn off the oven and unmold the cake onto a plate. Let cool completely and serve.
Caramelized lemon sponge cake
Nutrition facts
Serves 12 slices
Per Serving:
% DAILY VALUE
Total Carbohydrate
39 g(13%)