Tigelada is a typical Portuguese sweet very tasty with excellent presentation, confectioned ​​with beaten eggs, sugar and milk, that goes in the oven until golden.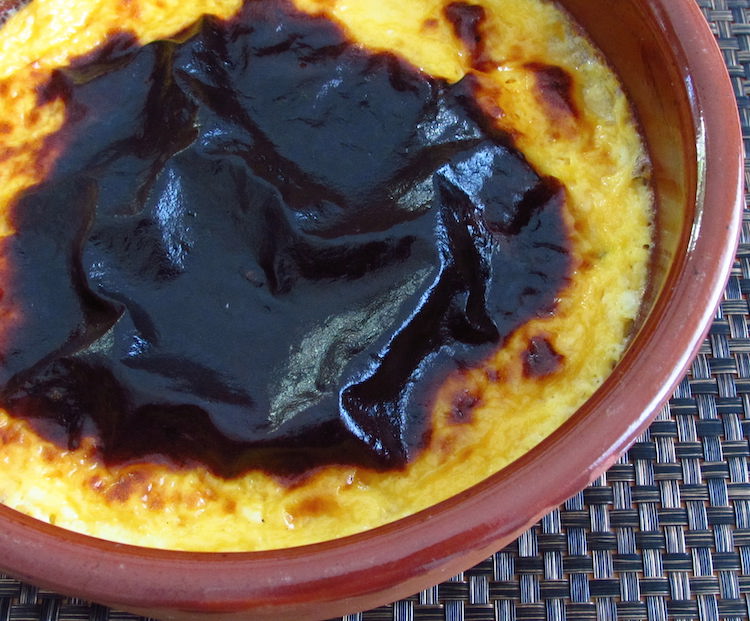 Servings:: 6
Prep Time: 5 m
Cook Time: 45 m
Total Time: 50 m
PRINT RECIPE
Ingredients
6 eggs
700 ml (about 3 cups) milk
150 grams (2/3 cup) granulated sugar
Directions
In a bowl beat the whole eggs with a fork.
Add the sugar, the milk and whisk without mixing to much.
Place the mixture in a clay pan and bring to preheated oven at 140°C (285ºF) about 40 to 45 minutes until golden.
Tigelada "Portuguese sweet"
Nutrition facts
Serves 6
Per Serving:
% DAILY VALUE
Calories 217
Total Fat 7 g(11%)
Saturated Fat 3 g(14%)
Cholesterol 174 mg(58%)
Sodium 118 mg(5%)
Total Carbohydrate 31.5 g(10%)
Protein 9.5 g